CNC Milling Capabilities
While the ProtoTRAK is by no means a high-volume, production-oriented machine, it is just as useful as a CNC machine for high mix/low-volume applications for both milling and turning. The secret sauce for this piece of capital equipment comes from the patented ProtoTRAK CNC control which offers a variety of ways to set up and program your machining operations. Some will choose to write simple, geometry-based programs at the control with simple prompts and commands. Others may take their CAD/CAM files and import them directly into the machine. For basic operations, the machinist can choose to run the machine manually by turning the X and Y handwheels.
ProtoTRAKs are commonly used by tool and die machinists and have been a trusted means of creating tooling for over 40 years. Prototyping, jigs, fixtures, low-volume production, and R & D can all be accomplished on these toolroom-style milling and turning machines. Aside from traditional milling and turning machines, the ProtoTRAK line also extends into the low-to-mid-volume machining market with some of its rigid and versatile machining centers for various 3 axis milling operations.
Open-Style Machine
The DPM model milling machine is ideal for machine shops that work with parts of a variety of sizes and has a wide working envelope to accommodate both small and large components. Brushless servo motors and precision ground ball screws allow this 50 x 12 in. table with a Turcite coating to traverse at up to 400 IPM on the X and Y axes either with the touch of a button or a turn of the machine's electronic handwheels.
Machining Versatility
Program On the Fly
Programming a CNC Milling Machine is no easy task, but the ProtoTRAK takes the headache and guesswork out of this tedious process. For the most part, if you understand GD&T, blueprint reading, feeds, and speeds, you can run a ProtoTRAK. Simply setting a 0,0 point, telling the control where to move, and how fast to run the spindle, you can write simple programs at the control that are automatically converted to CAM files (G-Code) to have you up and running machining operations in just a few minutes.
Insert CAD Files
For most machine shops, the traditional means of programming involves taking a CAD model and feeding it into a programming software such as MasterCAM, which will generate a G-Code file. The ProtoTRAK control can receive such files, which can quickly be implemented into the control's GUI and run with just a few simple setups needed.
Capable of Manual Machining
While this is a CNC machine tool, the ProtoTRAK offers the best of both worlds with its manual machining capabilities. This proves itself useful for the machinist who is trying to quickly set tool offsets, Z-heights, 0,0 datum points, and other operations that are tough to do with traditional production-style CNC machines. Skilled manual machinists might want to do simple operations by hand, eliminating the need to do any programming, and get straight to making chips on their machine.
CNC Cutting Simulation
For CNC programmers who want to see their parts run before hitting the "run" button, watching a computer simulation is a great means to verifying that your job will run smoothly. VeriCut offers a powerful, realistic video simulation for the machinist after all initial geometry and tool setups have been created.
TRAKing
A feature only available on ProtoTRAKs, the TRAKing feature is the sure-fire way of making sure your job will run smoothly. After programming the control and setting up your 0,0 point and tool offsets, TRAKing will allow the machine operator to "TRAK" through the initial run of that first run by use of the handwheels. By simply turning the electronic handwheels, the operator has complete control of the machine, able to run it forward and backward to make sure it clears the vise, clamps, or other work holding pieces.
Power Drawbar
While this machine is not equipped with a tool-changer, it offers a power drawbar to quickly change out the CAT40-style tooling. With the push of a button, the pneumatic drawbar quickly screws and unscrews the tooling in the machine for tool changes in under 30 seconds. An optional CAT40 tool cart will allow the operator to store up to 8 tools on the cart, which can be stationed right next to the milling machine for even quicker changeovers. Although the head remains in a fixed position, the machine operator can use a manual quill on this machine for setting tool offsets, performing manual drilling operations, and more.
Capable of 4-/5-Axis Machining
For added complexity, the ProtoTRAK Bed Mills allow a third-party rotary table to be hooked into the machine to an added "A-Axis" to extend from its initial 3-axis machining capabilities. Setup for this workholding device is fairly straightforward and prompts within the ProtoTRAK programming language allow the machinist to prompt when to rotate the rotary table and by how much. This is a great add-on feature for shops that routinely face sophisticated geometries requiring more handling of the part than a Kurt Vise can handle.
Your One-Stop Machining Powerhouse
What was once known by the CNC industry as a typical "toolroom mill" has now taken many forms as a means to high-mix, low-volume machining that can accommodate a wide variety of parts, materials, and machining operations all within 1 open-style machine. For the aerospace and automotive world, having a repeatable and accurate machine tool is critical for today's demanding aircraft, vehicles, space systems, and anything else that flies, orbits, or drives. Baker and its team of machining experts are extremely excited to leverage this machine for its tooling operations as well as production capabilities for the overflow that our larger VMCs might have from time to time. To learn more about how our ProtoTRAK can help with your machining & manufacturing needs, get in touch with us today!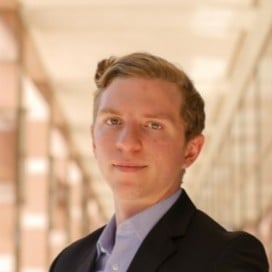 Will Kruspe
Will Kruspe is a Technical Content Writer at Baker Industries, a Lincoln Electric Company.