When utilizing CNC machining in an industry or on a project where the complexity is high, tolerancing is tight, and repeatability is a consistent need, precision machining equipment is often the right way to go. Extra precautionary measures are put in place for these machines, which are meant to handle a large array of metal materials, cut using expensive coated/solid end mills, maintaining the highest possible surface finish, tolerance, and various elements known for extremely precise machined workpieces.
The reality of today's challenges is the need to meet ever-increasingly tight tolerances and strict deadlines and work with difficult-to-machine materials and customers that demand perfection the first time around. No matter the machine, process, or technology needed to produce something, there will always be industries demanding end-use parts to be produced precisely. Below are just a few types of equipment in today's shops that help manufacturers perfect their product/parts.
Types of Precision CNC Machines
Milling Machines/Machining Centers
Arguably the most common machine form or precision machines are vertical, horizontal, and other CNC milling machines. Industries such as Aerospace, Aviation, Defense, Tool & Die, and Manufacturing all rely on the precise tooling and end-use machined parts that these large, heavy-duty & ultra-precise machines can produce.
Turning Centers/Live Lathes
Often configured with several spindles, a large magazine of turning tools, and workholding fixtures, these types of lathes are for high production. Virtually any size round part can fit within the working envelope of these machines to cut extremely accurate passes on virtually all cylindrical parts.
Screw/Swiss Machines
Similar to lathes, these specialty machines are meant for screws, nuts, bolts, and other round objects that are produced at extremely high volumes. These machines are especially known for their insanely tight tolerancing and ability to run nearly around the clock with no stops in-between.
Laser Machines/Engravers
For large-scale, 2-dimensional cuts in wood, metal, or other materials, a CNC Laser Machine can be a useful tool, especially within the hobbyist/maker community.
EDM Machines
EDM machines utilize another form of subtractive CNC manufacturing in which a very thin wire creates an electrical discharge which is used as a cutting tool across a wide array of different materials. Rather than have a CNC machine tool hog out a large portion of metal material with a cutting device, this extremely thin wire seemingly cuts through the large block of material like butter (under the right machine conditions).
3D Printers
Now more than ever, we're seeing a widespread industry adoption of metal & polymer 3D printing as a means for end-use production. Additive parts can now be formed in ways not previously possible via traditional manufacturing technologies, which is creating a shift in how parts can be designed & created in a variety of industries.
Benefits of Precision Machining
Improved Automation
With setup & maintenance being the two most labor-intensive activities associated with running these machines, CNC machines can often be run fully automated most of the time. Sensor technology has evolved to the point where the machines themselves can trigger & warn operators about a problemed area before something goes wrong during the operation.
Exotic Materials
Titanium, Inconel, Cobalt, and High Nickel Alloys are examples of very complex metals that can be machined to precise dimensions with the help of various precise milling & turning centers. Coatings & inserts are being adopted more and more by companies doing heavy-duty milling & turning and help reduce the cycle time needed to cut through large, once hard-to-machine workpieces.
Precise Tolerancing
Increased structural rigidity and overcompensation for vibration, shock, and impact are just some of the mechanical engineering features taken into consideration when building these highly precise machines. For some industries, holding tenths or 0.0001 inches (2.54 micrometers) tolerancing is necessary for the various stresses, strains, and harsh conditions these machined pieces will see during real-world use.
Repeatability
Often, these types of CNC machines need to deliver tight tolerancing and be flexible and repeatable to the point that a high volume of parts can be cycled through while maintaining similar geometrical accuracy from part to part. Not only must this tier of equipment produce precise parts, but having the ability to do that consistently is a vital differentiator this caliber of machine can accomplish.
Lights Out Manufacturing
Because of improved automation efforts, manufacturers everywhere often utilize all downtime possible by operating their machines around the clock. Since machines do not need to take lunch, the occasional break, or PTO, this works well for the machine shop that is highly automated & has the demand to run parts at every waking hour.
Application Space
With complex tooling that can now machine materials not previously possible, the applications for precision equipment are now infinite. For example, the ability to machine (and sometimes 3D print) titanium is an advancement that is proving to be very useful for the aerospace industry, which drives huge demand for making lighter & more efficient parts used as payload.
Tool and Die
To produce a very precise piece of molding or tooling, a robust machine, workholding, machine tooling, and engineering are put into making that part. Baker Industries offers in-house capabilities for tooling, fixtures, & gauges for a variety of industries using 3D printing, CNC machining, and fabrication for tolerances as tight as +/-0.0001 inch.
Advancements in Machining Technology and Precision
Not only have modern advancements in machine tools (tooling) helped to drive this innovation of precision machining, but equipment & machines themselves are now designed to much more precise specifications than they once were. The aerospace, automotive, space, defense, energy, and medical device industries, for example, are all industries that drive demand for machined parts that are accurate to tolerances equivalent to fractions of a human hair!
Industry-Leading Precision CNC Machining
Investing in a piece of precision CNC machinery is no easy decision and also one that often takes time and contemplation to justify the hundreds of thousands (sometimes millions) of dollars spent on this type of capital equipment. Relying on a partner in the machining industry who has delivered consistently to meet customer demands for any CNC application is crucial in being first-to-market. Baker Industries has been a trusted partner for the automotive, aerospace, space, and defense industries for nearly 30 years, delivering on time and within spec for customers like Boeing, Northrop Grumman, Lockheed Martin, SpaceX, Rivian, General Motors, and many more over the years.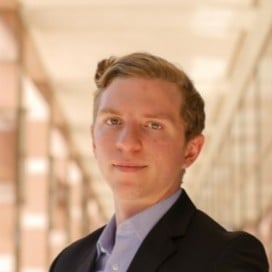 Will Kruspe
Will Kruspe is a Technical Content Writer at Baker Industries, a Lincoln Electric Company.