Additive manufacturing has removed design barriers to enable the creation of geometries that were previously not possible and/or affordable through traditional manufacturing. This has unlocked the door to faster innovation and exploration of improved designs, while still offering the same quality through high-performance materials.
The benefits of integrating additive manufacturing into conventional manufacturing are clear, but in order to realize its full potential, OEM and Tier 1 manufacturers are seeking the consult of experts to guide them on their journey of uncovering the right applications, materials, and processes.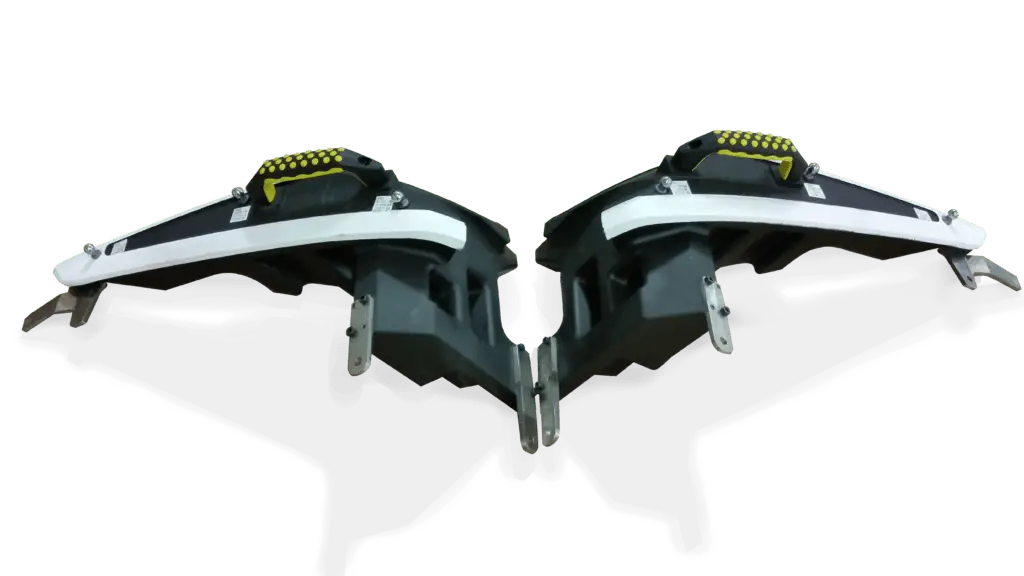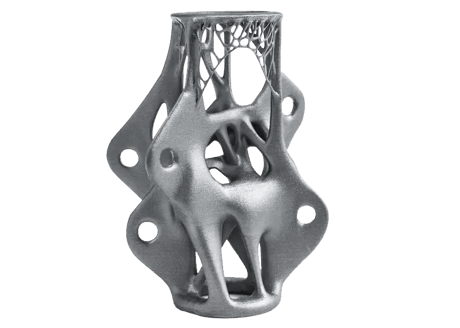 Baker Industries Will Guide You on Your Journey Into Additive Manufacturing
Our experts will work closely with your team on everything from identifying and evaluating AM candidates to exploring design improvements and supporting production. Our goal is to help you bring unparalleled tooling and components to the industry while transforming your business.
Common Additive Manufacturing Applications
Jigs, fixtures, and gauges
Cutting/trim tools
Assembly tools
Injection molding tools/parts
Layup tools
Washout mandrels
Trapped tooling
Autoclave tooling
Metal forming dies
Conformal cooling
Additive Manufacturing Materials
Thermoplastic Materials for Additive Manufacturing
Fused Deposition Modeling (FDM)
ABS-ESD7
ABS-M30
ABS-M30i
ABSi
ASA
Antero 800NA
Antero 840
CN03 (PEKK)
Nylon 12
Nylon 12CF
PC
PC-ABS
PC-ISO
PPSF (aka PPSU)
TPU 92A
ULTEM 1010
ULTEM 9085
ULTEM 9085 CG
Multi-Jet Fusion (MJF)
Nylon 12
Nylon 12 PA
Polypropylene
PolyJet
Agilus 30A-95A
Digital ABS Plus
Rigur
Vero
Selective Laser Sintering (SLS)
Flex TPE
Nylon 11
Nylon 11 EX
Nylon 11 FR
Nylon 12 AF
Nylon 12 CF
Nylon 12 FR
Nylon 12 GF
Nylon 12 HST
Nylon 12 PA
PA 11
PA 11 FR
PA 12 Glass Bead
TPU 88A
Stereolithography (SLA)
Accura 25
Accura ClearVue
SC 1000P
Somos NeXt
Somos ProtoGen 18420
Somos WaterClear Ultra 10122
Somos WaterShed XC 11122
Metallic Materials for Additive Manufacturing
Direct Metal Laser Sintering (DMLS)
Aluminum AlSi10Mg
Cobalt-Chrome MP1
Maraging (Tool) Steel MS1
Nickel alloy (Inconel®) IN625
Nickel alloy (Inconel®) IN718
Nickel alloy (Inconel®) K500
Stainless Steel 17-4PH
Stainless Steel 316L
Stainless Steel GP1
Stainless Steel PH1
Titanium Ti-64
Titanium Ti-64 ELI
Wire-Arc Additive Manufacturing/Wire Additive Manufacturing (WAAM/WAM)
Aluminum 4043
High-strength, low-alloy steel
Invar® 36
Mild steel
Nickel alloy (Inconel®) IN616
Nickel alloy (Inconel®) IN625
Nickel alloy (Inconel®) IN718
Nickel-aluminum bronze
Stainless steel (316- and 400-series)
Click here to learn more about our material properties.