Twenty-five-year industry veteran Jerry Kablak is the company's program engineer and additive manufacturing champion. He says that from the beginning, the shop has focused on integrating new machining technology and was an early adopter of five-axis machining. It now has 35 CNC machines of varying types and sizes. "The approach here is to stay on the leading edge of new machining and manufacturing technologies," Mr. Kablak explains. "Although there is risk involved, we want to add advanced processes even if the market doesn't currently call for them or isn't necessarily ready for them yet. Staying attuned to our customers' needs helps shape our decisions as to what new technologies to bring in."
One prime example is its exceedingly large five-axis Emco Mecof PowerMill, which was brought online late last year. Baker Industries says this gantry-type machine is the first of its kind to be installed in the United States and is one of the biggest and most versatile in the Midwest. Its addition is part of a planned approach to expanding the company's capacity in servicing original equipment manufacturer (OEM) and Tier-One customers' largest machining projects, such as assembly and bond tools. The machine with several automatically changeable heads has a 52-by-20-by-10-foot work envelope and table load capacity of 2.6 million pounds. While it obviously has the capacity to accommodate very large parts, the shop can also set up multiple jobs on its table at once or machine a part on one end of the table while setting up another job on the other end to maximize spindle uptime.
"We researched this type of machine for a few years, but nobody ever came to us promising work if we bought it," Mr. Kablak says. "Fortunately, our company is positioned to accommodate these sorts of risks, given that we have a solid base of more straightforward work. This enables us to reach a bit without putting the business in a bad situation."
Another example is Baker Industries' investment in 3D-printing/additive manufacturing equipment, which the company started to add just before Mr. Kablak was brought onboard. In fact, it was at that point that he took the lead in identifying how the shop might best take advantage of this technology. Baker Industries currently has seven such machines, five being Stratasys fused deposition modeling (FDM) machines for printing plastics and two being EOS-direct metal laser sintering (DMLS) models.
Where the company is realizing real value in additive technology is with hybrid tooling. That is, tooling in which some components are machined and others are 3D printed. In some cases, this enables the tooling to incorporate complex shapes or internal geometries that would be difficult or impossible to create via traditional methods. In others, it can reduce overall tooling weight.
"Part of the challenge when adopting new technology is training our team," Mr. Kablak says. "However, it can be more challenging educating our customers to the point where they appreciate the value that advanced, perhaps atypical manufacturing processes can provide compared to traditional methods. Ultimately, our investment in new technologies serves as a sales and marketing tool, too, demonstrating the commitment we have to most effectively serving our customers over the long haul."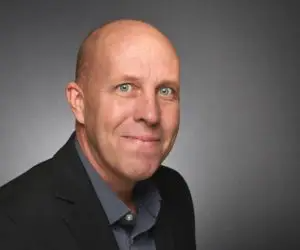 Derek Korn
Derek Korn was named Production Machining's Editor-in-Chief in 2020. Prior to that, he spent 16 years writing for Modern Machine Shop magazine and seven years with an industrial public relations company. He says visiting CNC machine shops to write about how they leverage new technology and processes to their advantage is the most enjoyable part of his job. In this role, he gets to help guide the brand as it focuses on helping niche machining businesses — many of which perform high-precision, high-volume CNC turning work — become more efficient operations. His mechanical engineering technology degree from the University of Cincinnati provides a firm foundation for understanding manufacturing technology so that he can explain its benefits to owners and managers of precision machining operations.